The Chicago Real Estate Market is just as strong as other real estate markets in the entire United States of America. Chicago may not be the first choice for many millennials who's looking to have their first home, however it shows that it may be the best place. Despite the fact that this past few years have been hard on the real estate market because of very low numbers of property buyers, the new generation now is all set to put the game on, and it was recently reported that it was suggested that Chicago can be the perfect playing field.
Latest survey made by SmartAssest shows that Chicago City is the suggested place for the younger generation because it is considered as a better place compared to the rest of the cities in the United States of America. The survey took its information by looking for the median net worth of people under 35 years of age and computing the average down payment a millennial can afford, and how big a home they can get with their money. And the result was this, "an average Chicago Millennial should be able to buy a 937-square-foot home for $148,000.
Let say that the average home size in New York is a just 165 square feet and it costs $111,000 and the average home size in Los Angeles is 297 square feet for $68,500, then Chicago Millennials will find themselves living in a larger house because of the greater purchasing ability they can have in Chicago real estate market." Although a 937 square-feet house is not that big but it is more spacious compared to many other one bedroom apartments. Because of this, a lot of young residents in Chicago will no longer rent and will eventually move towards buying their own homes.
It also shows off a remarkable number of people who were born in the famous city of Chicago, or who grew up there, and then made something to change the world. It is truly fascinating to learn about interesting facts, history and notable people of Chicago. Some of the houses are worthy to be called historic sites while some are humble places with amusing stories to share. But there is one more thing that is interesting about Chicago, many celebrities called the "Windy City" their home. Let's see who are these lucky celebrities with beautiful houses in Chicago.
1. George Lucas 65th Floor Penthouse
The most expensive house to ever sell in Chicago was closed in 2015. That was the 65th floor penthouse unit located at the Park Tower Residences on Michigan Avenue. The deal price was at $18.75 million for the 7,900 square foot space. Real estate experts are still talking about it because it is said that Lucas is planning to build his Star Wars Museum in Chicago. The buyer trail is linked to Lucas in an indirect way, but the last evidences has yet to come out. The Windy City and Star Wars fans will have to wait for this one.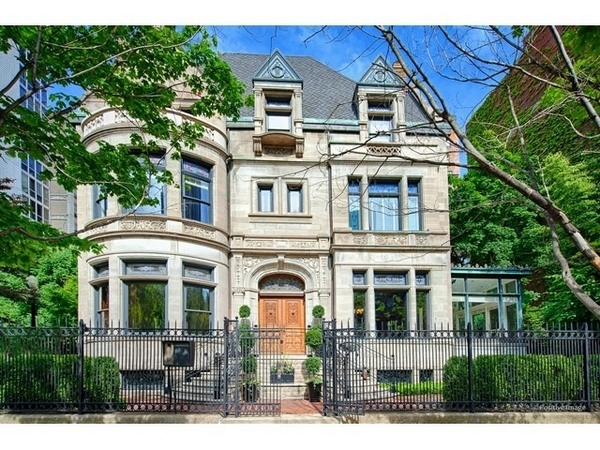 2. Ann Lurie Dearborn Mansion
Ann Lurie a philanthropist and the widow of Robert H. Lurie decided to sell her mansion when she realized that Wyoming was the place that she really wanted to live. Her late husband Robert had died from cancer at the age of 46. But even before Robert died, they already decided to fund the Cancer Center at Northwestern Hospital and turn it into the Robert H. Lurie Comprehensive Cancer Center of Northwestern Hospital.
3. Vince Vaughn Palmolive Building Penthouse
In 2006 Vince Vaughn, the comedic legend purchased his 12,000 square foot, five bedroom penthouse on North Michigan Avenue for $12 million. The breathtaking triplex has many features, it has four bedrooms and a master suite, a billiard room, two kitchens, room for playing cards and film screening. This triplex has a bird's eye view of the city and has the office which belonged to Hugh Hefner when he worked there with his Playboy Enterprises.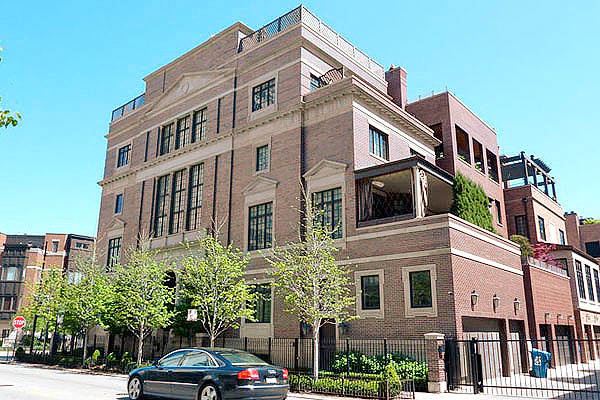 4. Jonathon Brandmeier River North Mansion
After Brandmeier became famous for his Jonathon Brandmeier Show, he and his wife Lisa bought their 11,000 square feet home in 2007, they spend $4.46 million just to buy their lovely home. However, they also invested $8 million more in it over the years, giving that personal touch and high end finishes.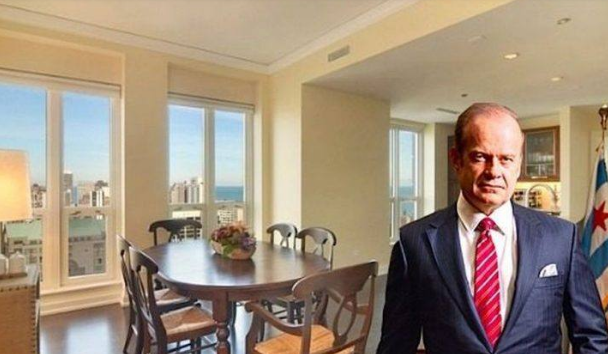 5. Kelsey Grammer Rented Gold Coast Apartment
During the time that Kelsey Grammer was filming the movie Boss in Chicago, he opt to rent a Gold Coast apartment that costs $15,000 per month. He lived in Chicago in 2012, spent several months in the three-bedroom condominium unit. A year after the show was canceled in 2012 the property was listed for sale.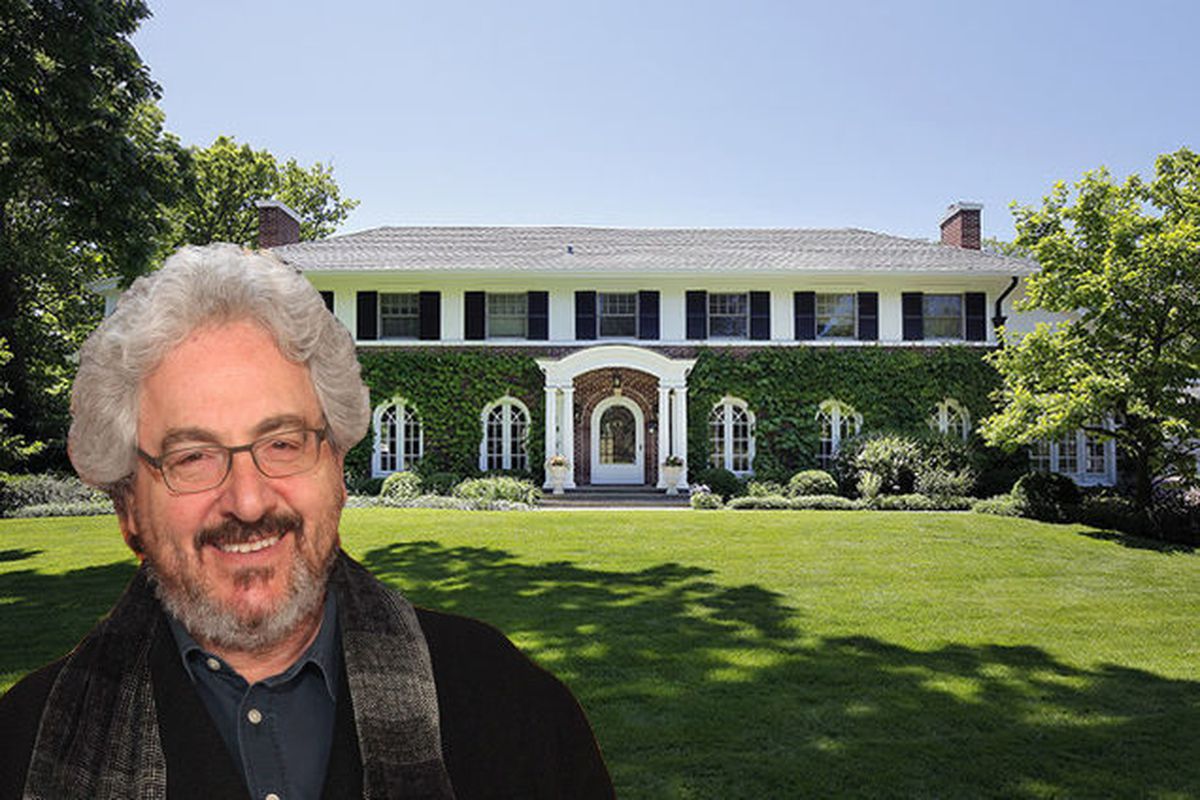 6. Harold Ramis Glencoe Mansion
In 1996, the famous Chicagoan comedy director and writer Harold Ramis and his wife bought their 8,357 square foot mansion in Glencoe for $1.901 million. With beautiful Palladian windows, two sun rooms, a great room, four fireplaces, a bonus room, and six bedrooms that was built in 1923. His widow decided to put the mansion in the market a year after his death in 2014.
7. Mavis Staples South Shore Apartment
The gospel pop legends, Mavis Staples and the Staples Singers. Mementos were lined in her apartment walls including photographs of tribute for over 50 years of her singing career. No facts and figures were stated about her apartment, but there's so much about her musical life. The true beauty in this home is Mavis herself, her legacy and her singing.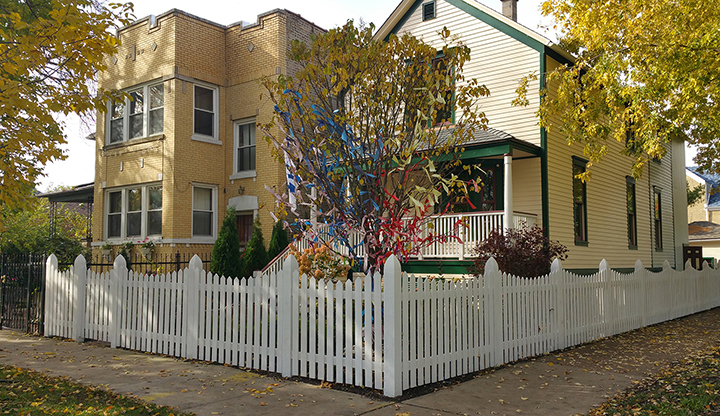 Walt Disney's parents, Elias and Flora bought the empty lot for &700 on Tripp Avenue in the Hermosa neighborhood of Chicago. It was designed by Flora while Elias built it by hand. They made a simple two story house where Roy and Walt were born. The family moved when Walt was still a young boy and it has now a new owner namely Dina Benadon and Brent Young they renovated it and spent $75,000 and planned to turn it into an interactive museum that they will fund for $169,000. The real beauty here is their idea is to build a place where young children can find out what it was like for Walt to live there himself, and to realize that a visionary can start from humble beginnings.
In 1959 Hefner purchased the 1899 State Parkway manor he lived there until 1970. The mansion originally cost $400,000. He wanted to put up a basement pool but the city officials objected to his idea but later on he was able to convince them that it was only for his personal use.
10. R. Kelly Olympia Fields Mansion
The famous singer R. Kelly with a net worth of roughly $150 million. His mansion value is over $5 million and has 11,140 square feet of luxurious area. It was surrounded by lush green landscaping and situated near the lake.