Painting your house is very important, there are a lot of reasons why we should consider painting as one of the most important part of maintaining our homes. By painting your house you are improving your home, add character to it, and most important reason of all you are protecting your house against the weather, insects and other damages. In that sense it is necessary to take enough time planning what colors, shades, and paint styles you want to use for your home. There is no timeline for when you should repaint your house. It depends on the quality of the previous painting job made at the same time the quality of the paint that has been used. Substandard paint job can only last for three years or less before it needs to be repainted. Good quality paint jobs can last for twenty years and up. But sometimes some of us are just ready to make a sudden change and it doesn't matter as long as we are doing the proper way of painting our houses.
We all want a spacious place to work on. We have more freedom to move back and forth. But if the room is too small and there is no other place to stack up the electronics, appliances and furniture when you have to paint your room don't worry there are several ways for you to work without worrying that you might damage the things inside the room. Having clean and well taken care electronics, home decor and furniture adds to the home value. I mean who wants to watch TV that has a lot of paint drips on it? Sit on a couch stained with paint? Or cook using an oven that has a lot of paint stains on it? As much as possible we all want good looking and clean electronics, home decors ad furniture. A cleaner home makes us feel more cozy, safe and relaxed. We paint our houses to make our homes beautiful and presentable not to mess up the stuffs inside the house. Even how careful you are, sometimes we can't still avoid paint to drip over our stuffs inside the house. Yes, interior painting is considered as a great DIY or do-it-yourself project, but it comes with a lot of risks when you have to do it alone. Amateur painting can easily be determined because you can easily notice paint spatter, molted colors or missed spots behind and most of all higher chance of messing up things inside the house. Learning how to do masking and preparing the room before painting will be helpful. Now let's talk about some steps that you should follow before plunging that roller and it help you protect your electronics, furniture, and everything that's inside your house from mess.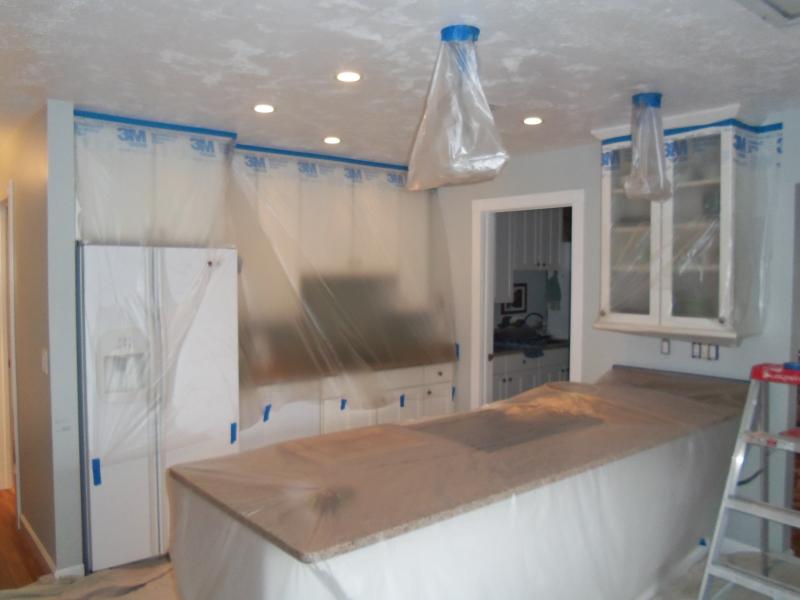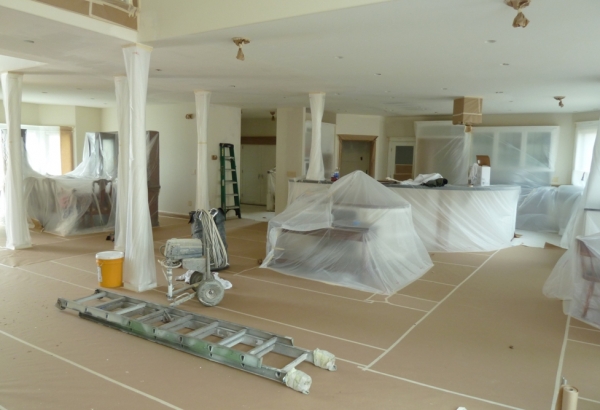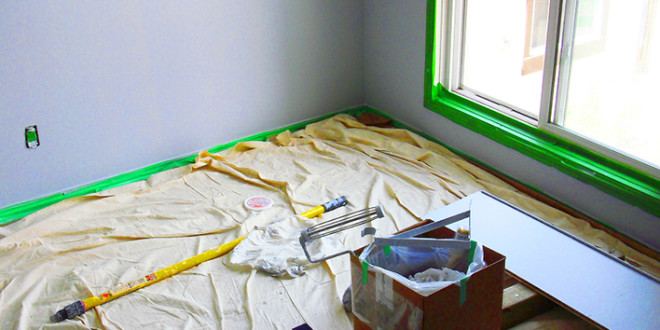 Remove or Seal Off With Plastic
Since your furniture and appliances are very exquisite piece of work that you are very glad of, you need to cover up the same during a painting project. When applying paint on your interior walls, it's normal that some paints may drip on your electronics and appliances. After all, the best painter in the world can make a mistake. Therefore, a good and responsible painter should always cover the floors, electronics and appliances while painting your home.
It's kinda hard to move if your space is limited but what if you can't do anything but work on you interior painting project with all the appliances and furniture inside. Let's say you don't have enough space outside to stack up your appliances. You can temporarily rent a storage . You don't want to mess them up or make another colorful artwork out of your stuffs. Or another best options is to seal them off with plastic. You can definitely use plastic wrap instead of masking tape to to protect those big, round, and curvy appliances and furniture that seems to be hard to mask off. This is known as the fast and easy way of protecting not just appliances but also furniture from paint drips. Pull them over to the center of the room, away from the walls to be painted, so that you will have enough space to move.
Protect the floors
Protecting the floor is one of the most important thing to do before painting the room. In order to guard your floors from spatters and stains, put on a protective plastic sheet over the whole surface, covering the floor from corner to corner. If the baseboards doesn't need masking, simply tape the edges of the plastic to the floor. If you need to mask baseboards, apply a masking film, and tape the edge to the plastic sheets that are on the floor.
Remove Wall Hangings
Cutting around wall hangings is actually more time consuming than removing them, and there's a great risk of damaging your home decor as well. And you might want to change your wall art before you paint the room again. It is a better idea to remove all wall hangings especially when they are breakable we need to make sure to get them out of the way.
Clean the surfaces to be painted
Scrape the old paint especially those that are peeling off and cracking. Check for nail holes and fill them in with spackling paste. Sand the the areas to be painted, sanding helps you achieve the perfectly smooth finish. Dust and clean all the surfaces. It is best to use a towel first then vacuum to remove any loos dust or debris. Remember to clean from the ceiling down the walls. Then you can do the washing, you can use water and mild detergent to remove some stains. For tougher stains in the areas you can use TSP or trisodium phosphate. Make sure to wait for the surface to dry completely before painting.
Remove outlet covers, switch plates
Switches and outlets are very important parts of our electronics. Removing the cover plates won't take too much of your time. A little effort can means so much when you can save your switches and outlets from messing them up. It makes your job faster and cleaner. But wait! Remember these two includes tiny parts such as screws please keep in mind that you should have something to hold them up such as a small bucket so it's easier for you to look for the covers and screws when you need to put them back. Now cover the switches and outlets using painter's tape. The thermostat is one exception, it's easier to wrap it with masking tape than to remove and re-install it.
Taping
This is necessary to avoid messing up your trims, baseboards and windowsills. Use a painter's tape to secure these areas. You have to invest time in doing this. Taping might sound simple but it will take so much time, patience is really a must in doing such.
Set up a staging area
This will help you save time in cleaning. Set up a staging area in the in the room or even just outside the house for pouring paint, storing open paint cans, and cleaning brushes and rollers. This will save you from spills and accidents, or at least keep them contained to one designated area.
Alright! You already know how to prep the room before paint you're at ease that you will not have a disaster to clean after a painting job. Now if you want to have a dazzling clean home but you don't have much time to do it anymore a please refer to this article.