The 6th state with the biggest number of citizens in the USA is Illinois. It is found in the Midwestern region of the United States. On December 3, 1818, Illinois finally became an official state and it was the 21st state to join the union. Last December 3, 2018, Illinois celebrated its 200 years of statehood. Kentucky, Missouri, Wisconsin, Indiana, Iowa, and Michigan are its six (6) bordering states. Illinois has 102 counties. The capital of Illinois is Springfield. Illinois is one of the primary source of corn and soybeans in the United States, but it is also known globally in having the world's busiest airport and towering skyscrapers. Illinois is a primary urban, agricultural, and manufacturing state. Chicago, Illinois' is the biggest city, known as the important shipping center on Lake Michigan. It is where you can find the Chicago Board of Trade, the world's biggest grain market.
Illinois is very lucky to grow 50 different crops and grains for most of its farmland is fertile. On its prairie different livestock are raised. When it comes to agricultural income the state of Illinois has the biggest proceeds. Its greatest source of income comes from the products made from Illinois' urban industrial centers. The states' primary fabrication activity is the production of machinery. You can also find The state is also rich in oil deposits and enough bituminous (soft) that meets the world's requirement for more than 100 years. Nowadays, most numbers of the state's people are working under the service industry like, teaching, retail trade, and health care.
Because Abraham Lincoln began his political career in Illinois the state was also known as the land of Lincoln. 24 years of Abraham Lincoln's adulthood was spent in Springfield. You can find his two-storey house in the national historic site and you can also visit his grave in Springfield at Oak Ridge cemetery. Illinois has a nickname and it's "The Prairie State" because most of its land was once covered with prairie grasses.
Moreover, Chicago and Rockford occupies half of the northern part of Illinois. Chicago is known as "America's Second City" because of its size and output, just up till the mid-1980's then Los Angeles passed it in population. About half of the state's residents live just within Chicago. Illinois is very famous because of the reality that Chicago is on it. The city has overflowing attractions and natural wonders, wide range of great restaurants to choose from that offers excellent food selection that is globally well known and for Chicago only it has already about three million of population. The state is known to be the land of trains. Services that includes Metra, South Shore Line, CTA, and Amtrak are available in Chicago alone. For non commuters Illinois also offer lines all over the state like Union Pacific, Burlington Northern Santa Fe, & Kansas City Southern. There are top-notch universities in every region of the state from Northwestern University to the University of Southern Illinois. The state is famous for producing some of the best engineers, scientists, and entrepreneurs in the world.
Now that we already talked about few of the great things about "The Prairie State" , let's learn the top 5 safest Cities of Illinois.
1. Campton Hills
Campton Hills that belongs to the Kane County with a population of 11,386. It is known to be the top safest city and best place to live and Illinois. When you live in this city your will experience the suburban feel and unlike any other cities in Illinois most people of Campton Hills owns their homes. This city has a lot of parks and even the public schools of Campton Hills are highly rated. One of the best things about Compton Hills' is the non-existent number of violent crimes per 100,000 residents speaks volumes and only 158 crime against property out of 100,000 residents.
With just more than 11,000 residents, the outstanding quality of life in this small village in Kane County is the basis why it jumped 9 spots from last year's ranking of safest cities. In Compton Hills you are at ease that packages from Amazon won't get stolen from your front porch even if you're not at home.
2. Hawthorn Woods
Hawthorn Woods is a prosperous village that belongs in Lake County proclaimed to be the 2nd safest city in Illinois. No gun shots to be heard and not even fist fighting. If you want a laid back life in Illinois this suburb city is definitely for you. Sense of community is important for Hawthorn Woods and their top priority is education. This safe city has 8,234 of population and only 24 violent crimes per 100,000 and 242 crime against property per 100,000.
3. Willow Springs
If you want to break free from Illinois densely populated area Willow Springs is the perfect destination for you with only 5,645 in population. This is an old-fashioned village in the countryside located in Dupage and Cook Counties and proud to be the third safest city in Illinois. Life is really good in Willow Springs, because last year they were the 21st safest city and now with only 17 violent crimes per 100,000 and 336 crime against property per 100,000 Willow Springs got the third spot of being the safest city in Illinois. .
Don't worry even if Willow Springs is olde there's a lot to do in there. People in Willow Springs loves to hike the trails at Waterfall Glen Preserve, watch a show at the Moraine Valley Community College Performing Arts Center, or chill and relax in a spa day or two. This quaint city is safe and stress free.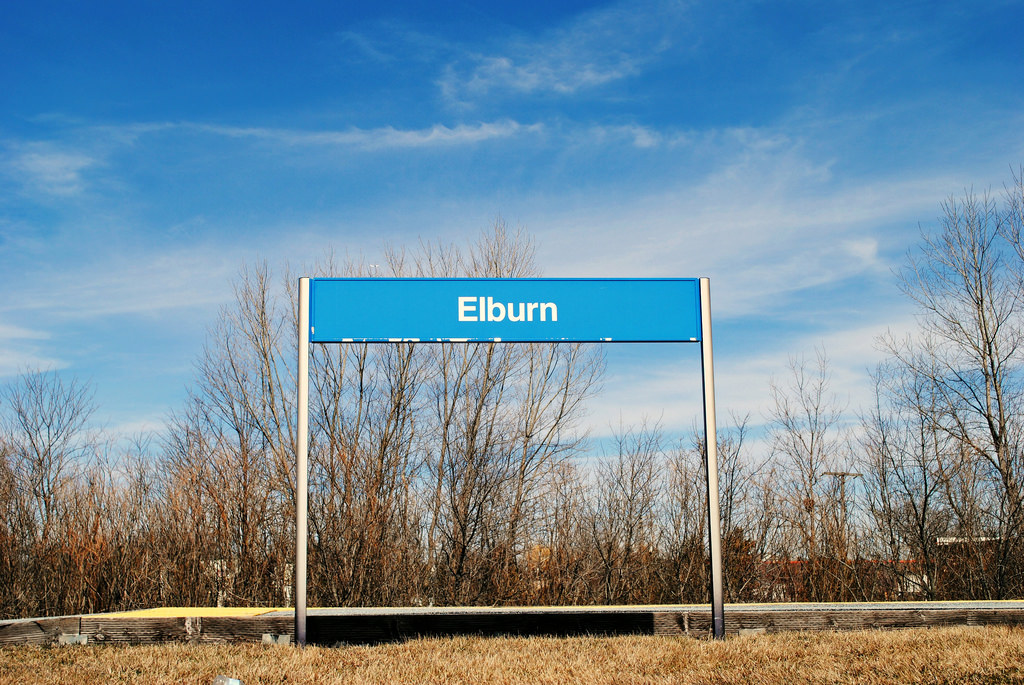 4. Elburn
This place lit up fireworks during the celebration after being proclaimed as the 4th safest city of Illinois. With a population of 5,782, 34 recorded violent crimes per 100,000 and 259 crime against property per 100,000. This city is really nice with an employment rating of 8.5/10 and the degree of education was scored 9.5/10. The people here are just busy but not naughty.
5. Homer Glen
Homer Glen is a city that is safe and convenient, you can easily find restaurants and store in this safe and friendly suburb. You can have a lot of privacy in Homer Glen and nature lovers will find it the best place to live, nature can be just right at your backyard. That's the reason why Homer Glen is the Tree City of the United States
This city has 24,516 population 16 violent crimes per 100,000 and 550 crime against property per 100,000 and the 5th safest city of Illinois.