chicago Painters
Your Trusted Painting Company
⭐⭐⭐⭐⭐ Titan Painters Chicago is rated 4.75 / 5.0 based on 1,542 reviews
TITAN PAINTERS CHICAGO

Our company aims to provide competitive, professional yet affordable house painting service in the whole of Chicago. With our carefully selected painters, we ensure that the quality of work we provide is outstanding, worth it and efficient. Our well trained painters are making sure that we provide the best and detailed work you truly deserve.With our painter's years of experience, painting jobs would be a 100% excellent. We made sure we are equipped with quality materials to meet your expectations. Let us transform your home into a house of your dreams!
A fresh coat of paint will not only help you achieve a more contemporary feel to your home but will also boost the curb appeal of it. One way to also relieve yourself from stress is by redecorating and renovating. Getting your home a fresh paint that matches your taste would really be helpful in achieving a healthy well-being. A newly painted house will surely give you satisfaction. When you live in a home you personally like, you will wake up happy and contented each time.
We hold ourselves accountable for our work and we never let any clients down. Titan Painters Chicago will keep our promise of 100% satisfaction guaranteed and if we let you down, we will always make it right! Rest assured that we will always come up with the best quote and our pricing meets top quality standards that matches your meticulous taste.
NEED INSPIRATION FOR YOUR PAINTING JOB?
Office Hours
Mon - Fri : 7am - 8pm
Sat - Sun: 7am - 7pm
HOUSE PAINTING SERVICES CHICAGO ™
TRUSTED PAINTING SERVICE IN CHICAGO 🏆
our services
Your home is not just a house and a structure with walls, ceilings, doors, rooms and windows but it serves as an expression of yourself, your character, and your personality. We have carefully picked local painters who are ready to start a project with you! Titan Painters Chicago will make sure that any painting job is a pleasant experience. At Titan Painters Chicago, we know that you will not settle for less, and that is why we have the top quality painters while keeping affordability and giving your money's worth in your hands. With our top of the line painters, we will surely provide the best quality service for you and your home. Working with us for your needs of a quality house paint is the best decision you could ever make! We can eliminate the stress of you going through a rough time while managing your house painting job.
Interior Home Painting Service is painting job that deals with the common areas of the house like living room, entry ways, hall ways, kitchen and all open areas inside the home. The cost of this service varies according to factors such as the height of the ceiling, if we are covering a dark color since it will be more challenging and requires more coats, also if we need to paint crown moldings or wainscoting.
Room Painting Service is painting of rooms such as the bedrooms, office, bathroom and toilets. Room painting has been one of the most in demand renovations and is considered to be a highly in demand service but totally worth your money once you see the results of a freshly coated, good as new walls. The nice thing about room painting is that you can add a good and exciting vibe and appearance to your walls. Bring out your personality by choosing your favorite color or just go with a neutral and minimalist style.
INTERIOR HOUSE PAINTING
Your walls are begging for a make-over? Would you like your favorite place in the house with your favorite color? A fresh coat will definitely make a huge difference in it's appeal. It will definitely look more pleasant and fresh to the eyes. Houses, apartments and condos, name it, we paint it! Our dedicated painters will surely make your home looking good ad new, fresh, neat and lovely. Our team works according to your painting job needs and request. We have a team of licensed, bonded and insured painters who respect your home and know the importance of your living space.
Give that wall a new look! It certainly gives a positive environment when your walls are looking amazing. It adds aesthetic and good vibe to the surroundings. Get that fresh and inviting environment inside your home! Tell us about your house painting needs and we will match it with the best possible quote, giving you affordability and professional service in one!
Titan Painters Chicago Company Caters to:
BASEMENT PAINTING

UTILITY ROOM PAINTING

LAUNDRY ROOM PAINTING

NURSERY ROOM PAINTING

HOME OFFICE PAINTING

STAIRWAY PAINTING
BEDROOM PAINTING

BATHROOM PAINTING

LIVING ROOM PAINTING

DINING ROOM PAINTING

ENTRY WAY AND HALLWAYS PAINTING

CLOSET PAINTING
HOUSE PAINTING SERVICE EXTRAS
If you would like to have your wallpapers replaced with a new one or switch from wallpapers to paint, then this is the service extra that you should include on your painting job. Our amazing team can definitely save you from doing this chore. Have that clean, wallpaper free walls ready for it's new wallpaper or paint in no time!
Skim coating is one of the most important steps to making your paint job look crisp and stunning and skipping it for saving is a mistake that most of the homeowners make in the desire to be frugal. The goal of this service is to make your walls smooth and correct any construction bumps and uneven surfaces.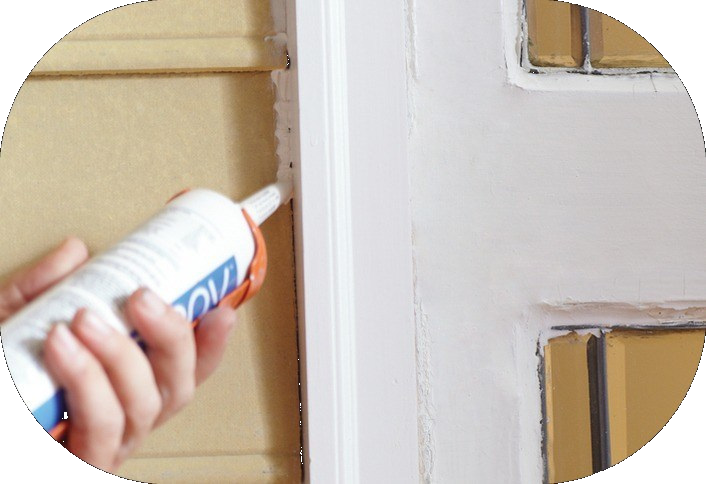 This preparation makes a great difference on the finish of your paint. Not only does it make the finished paint look amazing, it also avoids any further damages inside of the wood. It prevents mildew and cause your wood to rot. You will be saving more by protecting your wood than having it replaced when damage arises.
We pre-prepare your walls before the painting. Your walls will definitely have a much better finish if nail holes are covered. Applying paint on a smooth wall surface could definitely give that nice good look and finish to your walls. If you are to spend on a painting job, it's best to include this service as well to make sure any damages are repaired before applying the paint. This also ensures that the paint job lasts longer.
Why Choose Our Painting Company?
Dedicated Customer Service
We have very helpful customer service representatives willing to assist you in all your inquiries and concerns. You may reach us through a phone call, text, email or chat, whatever is more convenient for you!
Quality and Value for Money
Our licensed, bonded and insured painters are equipped to handle accepted projects, from newly constructed homes to renovations. Our carefully selected painters will arrive with high quality supplies to cater to your project.
Customer Satisfaction Guaranteed
We definitely want to transform your home and fulfill our jobs to your heart's desire and contentment. Titan Painters Chicago is fully committed to it's projects and will surely deliver to their promise of a beautifully painted home for you!
WHAT MATTERS TO YOU, MATTERS MORE TO US
Care for Furniture and Floors
Titan Painters Chicago ensures that our team paints without messing your other stuff. We make sure to use painters drop cloth and protective tapes and materials to ensure that your floors and furniture are protected from paint and splatters.
Our aim is to provide a happy renovation experience for you! Having a stress free painting job is our promise. We want you to sit back, relax and wait for your home to be refreshed and looking amazing.
Save time knowing that you hired well experienced painters who can do the task quickly yet detailed.
frequently asked questions
What is included in your pricing?
Our pricing includes paint (optional) , painting supplies, tools and moving furniture. We also provide drop cloths to protect your floors and furniture from paint drips.
Do I need to shop for paint supplies?
Paint supplies are provided however you may choose to use your own paint during the paint job. If you think you can save more by buying your own paint, then we can arrange that for you. Our painter will arrive with his painting tools and supplies only and will utilize the paint that you have provided.
Our pricing depends on the size of the room, the tasks that needs to be done and the paint to be used. We used industry standards in providing a fair pricing suitable for your house painting needs.
We suggest cancelling the appointment at least 72 hours prior the appointment date especially if we are to purchase the paints for you. Last-minute cancellation will forfeit the 20% deposit for a reason that we reserved the date especially for you while we could have obtained other job for our painter.
What happens if I need to cancel my paint job?
A paint job is something that needs time to prepare. We recommend booking 5-7 days in advance to ensure that every detail gets noted and taken cared of. It's also best that you keep communication open to ensure that nothing gets missed on the day of the appointment.
How far in advance do I need to book?
You may send us the paint color number, so we could purchase the paint for you. There is an option to send us an email of your color inspiration and we will try and match the colors. You also have an option to purchase your own paints so that you can save more and also make sure you are getting the precise color you like on your paint job.
Tip is not yet included. Our pricing only includes the paint, supplies, tools and labor. You may opt to include a tip when you pay online but it's not something required but will be highly welcome as a means of appreciation for our painter who worked hard and well.
Does your pricing include tip?
You can pay securely online or through our billing specialist. We require at a 20% deposit to guarantee the painting job. We only place a temporary hold on the final amount but the 20% deposit will be charge after you have confirmed the booking. The remaining 80% of the fees will be charged after the service has been rendered.
Leader in Quality House Painting Services Chicago™
Where Professionalism Meets Affordability.
TITAN PAINTERS CHICAGO COMPANY
ASK FOR A FREE QUOTE NOW!